Custom Solutions
In the event that we cannot source the right machine for your requirements on the market, we are happy to work with you to develop a customised solution. Some of our customised solutions are described below: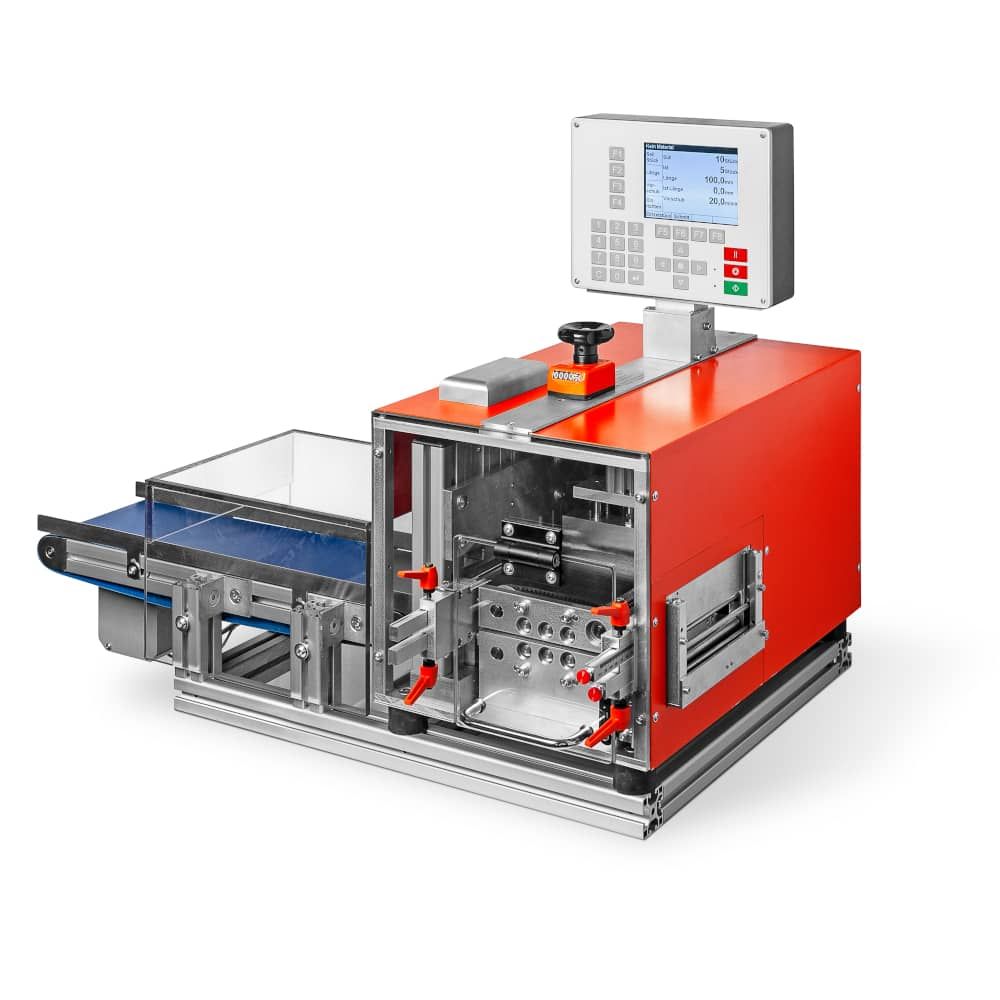 Schneidmaster with conveyor belt
For the automated removal of the cut material. Transport from right to left.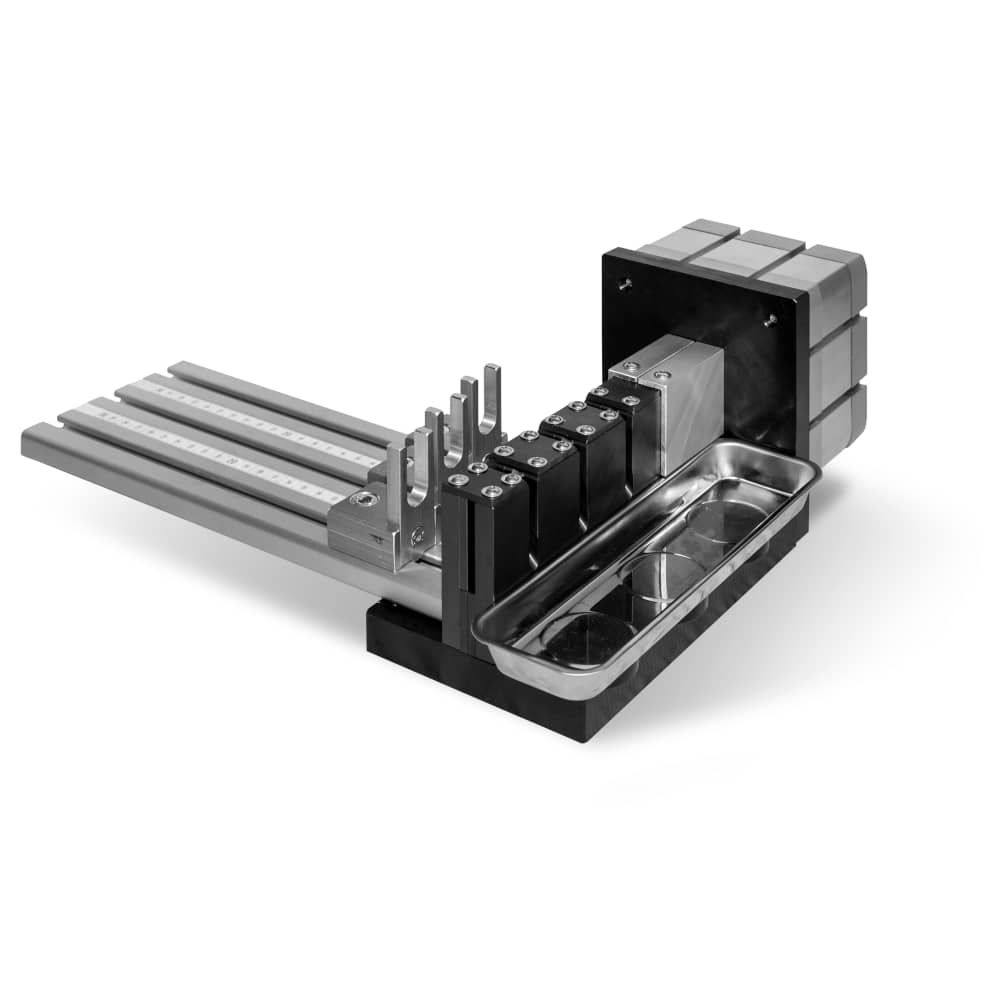 Cutter S
For trimming of stranded wires in multi-core cables.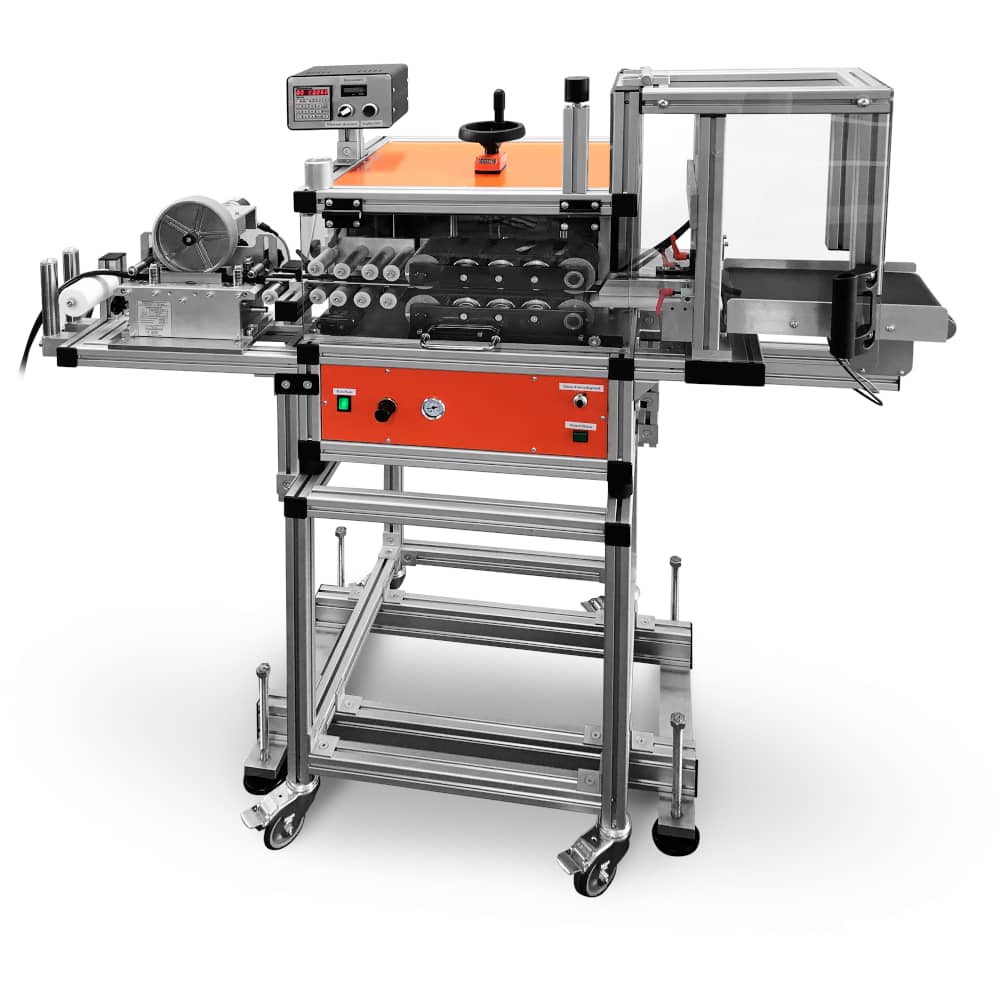 Custom Schneidmaster
For cutting in extruder operation